WA's Largest Dedicated Strata Management Company Since 1986.
Exclusive Strata Management has been providing professional and practical Strata Management services to strata companies in WA since its establishment in 1986.
The team at Exclusive Strata Management are dedicated professionals whose knowledge and skills ensure that each strata company has ready access to advice and resources, ensuring that its affairs are effectively managed at an affordable cost and in accordance with client expectations.
A professionally operated business that has retained the family values of its founder, Exclusive Strata Management's main focus is providing its customers with exceptional service at market competitive rates. We endeavour to go the extra mile to support all of our stakeholders in the ESM community and in the wider community.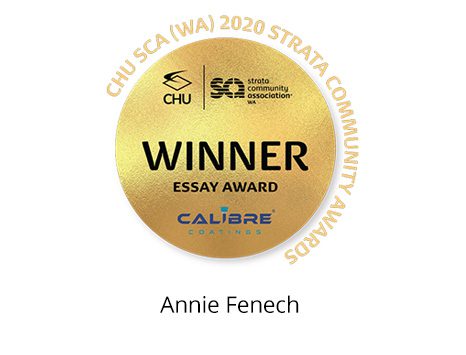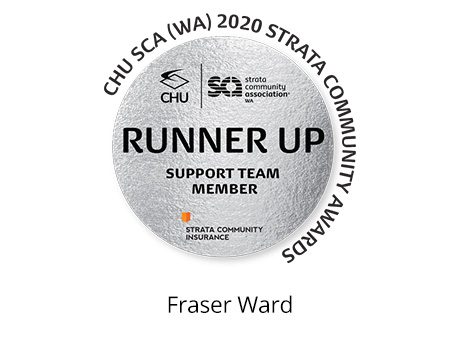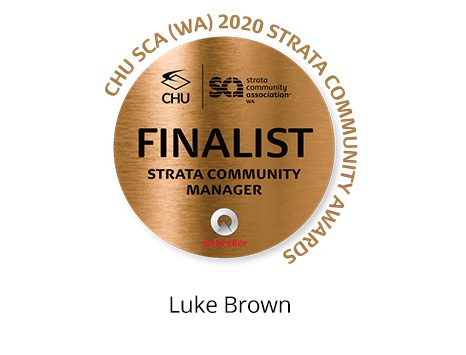 Our purpose is to be WA's most trusted partner
in delivering Strata Management Services
Build a trusted supplier network
Dare to think differently
In 1975, nearing my 30th birthday in South Africa my wife and I came over to Perth to start our new life with $500, our 2 year old daughter and a suitcase of clothes each. In 1990 I had a property management business and was asked to do some strata management. I am a pedantic and passionate person with a need to know all the details in any profession. I attended courses and realised that there were not many strata specialists in that field. My learning process took about two years and led to me selling my property management business, which gave me the capital to build Exclusive Strata Management (ESM). 
In those days, ESM was a small family business and all the staff were an extension of my own family. We all worked together and were willing to go the extra mile for our customers. I enjoyed the opportunities to assist our clients and mediate the numerous issues they faced. My building background allowed me to identify building issues others didn't see. A unique skill set, empathy and drive to provide top service meant that I could offer a well-rounded and valuable service to strata companies and over the next few years, ESM grew to become WA's largest specialist strata management business. – Jake Kneebone
Commitment to Education
We are committed to empowering our customers, suppliers and staff with knowledge about Strata so that navigating laws and regulations is easy, and positive change can be made effortlessly. How? We have a dedicated Education & Training Team who bring you the latest and most relevant information as well as a state-of-the-art, online knowledgebase for all things strata. Our staff are all allocated a specific training allowance to use on furthering their own education each year.
More support when you need it
We know that when it comes to running your strata company, reliable and timely support is really important. Which is why we have a dedicated Customer Service & Support team that works with our Strata Management Teams to assist you in the smooth and successful running of your strata company. We have more people working together to support you and your proprietors than any other strata management company in WA, so you can get the help and guidance when you need it.
Partnering with you to achieve
The trusted partnership between your council members and our strata managers is incredibly important when it comes to aligning with the Strata Company's goals and desired outcomes. Our commitment to this means we are always on the same page, more things are done, meetings are effective and we can help you achieve results through reliable guidance, sound advice and conflict resolution.
Purpose and values drive everything we do
We take the management of your biggest asset very seriously, which is why we co-created our company values and purpose with our customers. When you partner with ESM, you know you are partnering with like-minded individuals that work closely with you to achieve your strata company's goals. Our dedicated cultural leaders ensure our purpose and values are embedded within everything we do.
Years of experience supporting Perth Strata Companies
Strata Companies partner with us to manage their complex
Home owners trust us with their biggest asset
Bruce

Glen Close

"Our ESM Strata Company Manager, has been and continues to be an efficient, prompt, friendly & helpful guiding light for our Como strata complex."
Owners

Mitchell Village

"Our building with 8 units has been well managed by ESM for over 5 years, when we replaced our previous Strata Management Company. The servicing of the buildings and the common areas has been first class, and work requests, urgent or otherwise, are always responded to and completed in a timely, cost-effective manner. Our strata manager promptly and effectively addresses issues raised with him, and we are happy to continue to work with him and use ESM to manage our property."
Chairman

Edmund Court

"As Chairman of the Strata Council of Edmund Court, a 14 unit residential strata property in Fremantle, I am pleased to provide this testimonial for our Strata Manager, ESM Strata.
ESM have been our strata manager over several years and have always provided excellent service through their representative, Luke Brown.
We have appreciated ESM's prompt attention to obtaining quotes and arranging maintenance work, ensuring our compliance with legislation and efficient communications with the owners and Strata Council."
Chair

Belmont

"As Chair of the Council of Owners, I have worked with ESM for the last 10 years, and have always found their staff to be prompt in responding to queries, scrupulous in managing our funds, and knowledgeable in strata legislation and procedures. I recommend their services."
James

Como

"I write to commend you and your Team at ESM Strata on your management of our Strata. I have owned Unit 6 for 8 years and been on the Strata Council for six of those years. There have been some complex and frustrating problems that have arisen over that time. Overall your help and assistance has been invaluable and is greatly appreciated."
Seb

"As a complex of first-time home owners the guidance, support and professionalism of the team at ESM has been invaluable. Our Strata manager always provides easily detailed replies to our queries that are easily understood and has proven to be consistently attentive and proactive. Her assistance has been invaluable in navigating our first three years and we look forward to continuing the relationship for many more."
News and resources compiled by
Learn more about ESM, discover the latest Strata news and see more of what ESM is undertaking within your area or in the greater Perth region. For specific support on strata-related queries, visit our new support site. 
Do you feel like you can't keep track of the ongoing works happening in your strata community? Effective communication is…
This is what you need to consider. You were excited about moving into your new apartment but shortly after you…
Strata community living is a popular option when purchasing property as it provides a low level of upkeep given the…
Want to know more about how Exclusive Strata Management
can deliver Strata Management services for your property?
Get a quote
1. Get in touch with us via email or phone
2. We get to know your Strata Company a little better and identify any challenges you need to overcome
3. We put together a proposal on how we can partner to deliver effective Strata Management services
Wondering how to move across to ESM from another Strata Management Company? Discover a guide here.